Miley Cyrus Is The End Product Of Progressivism/Liberalism
LADIES, GIRLS….Follow the progression of Sluts Incorporated, from Madonna to Lady Ga Ga to Miley Cyrus..Take a good look at Miley with her 'twerking', the long, ugly tongue, the gyrating of her hips.. Just a wanton little slut.  Miley should become the new spokesperson for the DNC–on how we should become more tolerant toward tramps. Embrace twerking, or face sensitivity training.. etc..
Now, take a good look at America–once the greatest nation in the history of the world- is now just another sh*thole in the pack.  We once out-produced all of the warring powers in the 1940′s combined: Even Soviet uniform buttons said "Made in the USA."  Today, our buttons on our uniforms say "Made in China."  The only thing America is good at is producing Kleenex & Tampax.  How novel.. A bunch of sniveling mary's on the rag..
These are the things The Commie/Progressive cabal of insanity has brought our once nice country.  Just a cesspool of debauchery run amok in the name of freedom and democracy.  *Puke*  (BTW: US "Conservatives" are putting up with it.)  Proving that "Tolerance" is the last 'good deed' of a dying nation.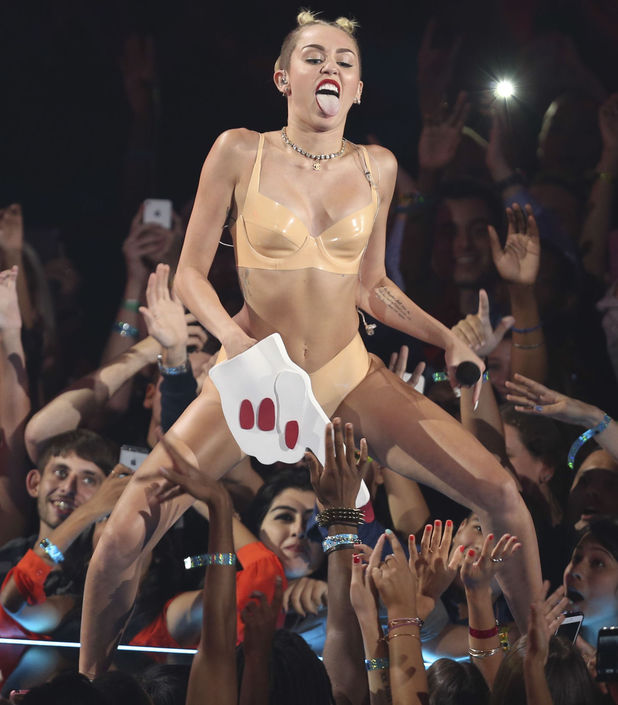 Makes ya proud to be an American??  And, we wonder why Putin rebukes us? Someone has to, because the Liberals won't allow the Conservatives to talk. So, I have embraced Putin's rebuke..