Ronald McDonald Gives A Piece Of His Mind To Minimum Wage Protesters
You and I know that $15- an hour just to work at McDonalds is outrageous.  An E-1 soldier does not get paid that much–to be sent to lose his life in big government, bogus wars…for profit, not freedom.
SO, Ronald Lets these brats have it: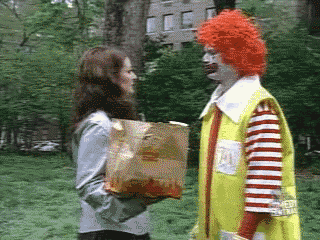 THAT is how to deal with a whiney, nasty,Obama-voting, liberal brat.