Tags
"Cyber war", CHINA, commies, Crimea Region, HISTORY REPEATS ITSELF, I Hope USA/EU Are Both Happy. Ukrainian Situation Has Possibly Ignited WW3, Kiev, Like I Have Always Said, NAZIS, OBAMA, Russia, Ukraine, Ukraine news, WAR, Well, WW3
Well, I Hope USA/EU Are Both Happy. Ukrainian Situation Has Possibly Ignited WW3, Like I Have Always Said
WE started this, NOT Russia.  We just can't leave well enough alone.
I believe that this will probably ignite WW3 (at least the start of it.)  Because of our intervention in Syria, ditto Libya, Egypt and Ukraine.  Our govt's just can't keep their noses out of countries and now it could get thermo-nuclear.
The EU & US Govt's must be sooooo happy to see people dead, warring and the violence must give them orgasms.  Those of you who are American who were for the riots & violence in Kiev and the McCain/Soros/EU/Obama run SNAFU:  You are an enemy to freedom, liberty and peace.  You are against the American way of life.  You support neo-Nazis, Hitler and fascism.  Period. 
We have watched this scenario since late November on this website.  You thought that the situation in Ukraine was like our situation here at home.  Every country is different with its own issues.  This is not a damned Hollywood movie. This is real life and a potential nuclear war.  How could anyone in their SANE mind want a nuclear war or ANY war?  Damned enemies to humanity, that's who.   May God damn you war-loving, murderous pigs.
The news below is from all sources so neo-conservatives and their buddies, the Liberal stench can shut the hole in their faces & not accuse us of posting "Russian Propaganda", even though we have only told the truth here with EVIDENCE of photos and videos.
Russia flexes military muscle as tensions rise in Ukraine's Crimea region
1. Putin Orders a Surprise Army Exercise Near a Fragile Ukraine
2. Rival groups clash in Ukraine's Crimea
3. Ukraine revolution: 150000 Russian troops on alert as US warns Putin
Vladimir Putin orders test of combat readiness, raising fears over ...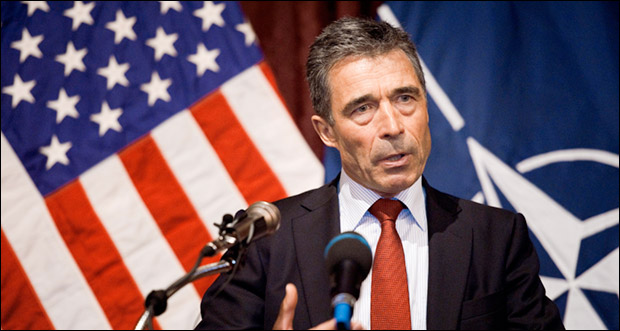 NATO's Anders Fogh Rasmussen: "We stand ready to continue assisting Ukraine in its democratic reforms." (In other words, bow to the EU, LGBT, Muslim ass kissers or else)
RU has already stated that they believe they will have to assume a nuclear war against America/EU.  You think they have not been preparing or at least thinking and pondering this issue? Russia Threatens to Nuke U.S.

IF our cities are laid waste, don't blame me, I warned you.  Over and over. Over and over again.