'Anti-War' Democrat TERRORIST Senate To Bomb Muslim Moderates. And, They Call YOU "Islamophobes?
Everything these politicians say…….is a LIE.
As long as Muslims dont bother me or you, I don't even care one way or the other…But, the evil DemoTerrorists are meeting to discuss murdering Christians and seculars in Syria:  The Democrats' 'Smart Power' Lies in Ruins
 It's amazing.. to see what liars the Commie-libs are and always have been…Democrat/Leftists must be the epitome of anti-Muslim…being that Syria is probably the most secular Muslim country in the region.. The left must only love Jihadists–you know, the end justifies the means..The Demo-Lib stench was never 'anti war.'  What a laugh. Just a joke.  They don't want to get rid of some gases, they want to murder people so they can install an Islamic dictatorship in Syria.  I stand with Syria.  I never even thought about Syria before this maniacal regime turned their country upside down…And now I pray for them, constantly.  I do.  
I pray our troops resist this murder.  Syria is just Libya+Egypt.  It is also the start of WW3, the one the politicians and government psycho-bastards want.
My fav song for the Dems and Obama: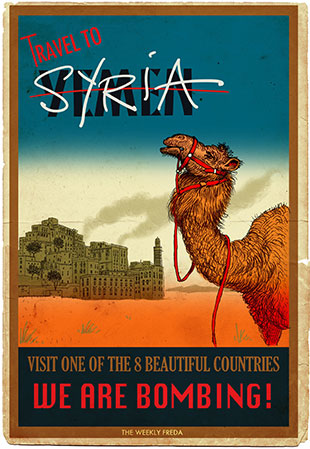 DOWN WITH THE US GOVERNMENT AND THESE "ANTI WAR" COMMUNIST PIGS.