Russia War With America? I Believe We Are Already AT War With Russia…& Losing, As Usual.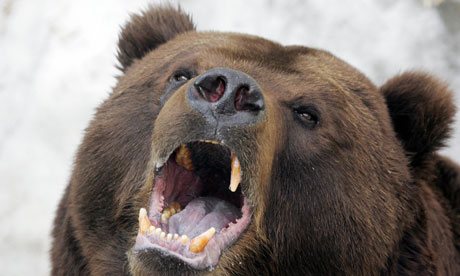 Quite a few sites have said that "Americans are busy worrying about Trayvon as Russia is amassing…"  I am not personally worried about the verdict.  I have been sickened watching what is happening because of the verdict.  I know Obama wants a Civil war within.
HOWEVER: Russia is 'embracing' for war? We are already at war with Russia.. It's just not 'full scale' yet.  I have blogged about what is happening and am 'in the know'.
IS IT A Fact?  Russia sunk a carrier of ours: US Fleet/Cargo Hit By Russia?  Yet to be determined.
Fact:  They have been simulated attacks on us: Russian Bomber Simulates Strikes On U.S. Missile Defenses.  
Fact: Russia already conducts Sky Surveillance: Russia to Conduct Open Skies Surveillance Flight over US. 
Fact: Chinese to take part in military drills in Hawaii.
Never before in the history of the world has a nation (as a whole) been so deserving of what is ahead in our future.  I believe it is highly probable that most of America will possibly be bombed by Russia.
All that I can ask of foreign visitors of our blog (quite a few of you) is to please pray for the survival of the few here that have been fighting America's insanity. It would be appreciated. We are more frustrated & angered than you will EVER be.
KEEP SLEEPING, FELLOW DUMB AMERICANS.