The rights of the American are being chipped away at a pace slow enough so that only those who care and are watching, realize this. Your unwritten rights, the rights to a border, a language and a culture are long gone. Did you even notice them being stripped away?
Did you notice that what was once a Christian nation, founded by Christians, who did not wish to force you to be one if you chose not to, is now gone. Bible reading, even if only once per week, by the principal, is no longer allowed. A moment of silence is not allowed, that is unless you are a Muslim, in which case rooms are set aside so these savages can pray, or should I say prey, for our deaths. Those of you who are young and dumb wont remember this being a Christian nation, so you won't know what we have lost.
Have you seen the videos of forced entries and gun confiscations? The 2nd amendment has little meaning now and eventually will have no meaning at all.
This is what George Washington said: 'Firearms are 2nd only to the Constitution in importance; they are the people's liberty's teeth.'   He never said that as guns got more powerful, they must be confiscated. And no, Andrew Cuomo, we don't need a 30 round clip for hunting. We need a 30 round clip to make sure that all intruders in our house are shot dead and for the likes of 'would be' tyrants in government as our founders warned about.
Nikita Kruschev did not say this, even though it's making it's way around the internet, but its a true statement anyway. We will feed you doses of Socialism so small, that you wont realize what is happening to you, until one day you will wake up a Communist country and not know how you got there.
-David Ben Moshe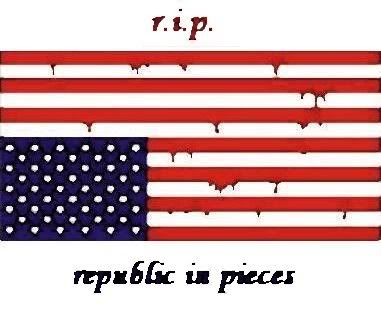 PS:  Don't copy/paste the whole article, excerpt & link. Thanks.