Look at this map: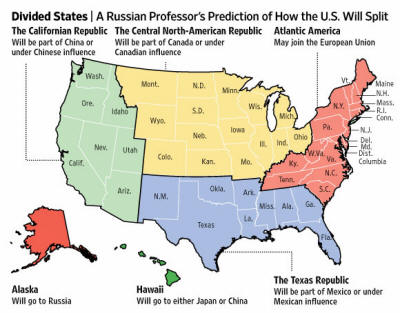 Lubbock County Judge Tom Head said on a local FOX affiliate station that he is convinced that Obama's re-election would spawn civil unrest which would justify the US government's use of martial law to quell the public. Head is seeking an increase in local taxes to "beef up" the Lubbock County Sheriff's office and district attorney's office.

 Head expressed concern that Obama would deploy UN NATO troops onto US soil should civil unrest be declared.

 Head said:"He's going to try to hand over the sovereignty of the U.S. to the United Nations, what's going to happen when that happens? I'm thinking worst case scenario. Civil unrest, civil disobedience, civil war maybe…we're not just talking a few riots or demonstrations."

In March of 2012, Obama signed the National Defense Resources Preparedness (NDRP) executive order that declared peacetime marital law.