Tags
"Liberalism" does NOT work and promotes unhappiness., 1920's fashion, 1970's fashion, Americans HATE leftism, Big Designer, big designer names, Big Fashion Designers Prove My Point; Most Americans WANT To Go Back To Simpler Times, fashion, Fashion Plate from the turn of the century, Jimmy Choo, Liberalism is MISERY, Liberals should commit suicide, Louis Vuitton, people DESPISE leftism, People HATE liberals, PRADA, PRADA Is Further Proof That Most people want simpler times ... - The Mad Jewess I, Ralph Lauren
Just look at the fashion this year and you will see I am right.  I wrote this in the beginning of the year: 
People want to go back to simpler times with more respect for themselves, elegant fashion and classiness.  Most Americans HATE leftism and that's a fact.  They can't stand the ghetto/pants on the ground look and trampy-looking whorey women.  Leftism is a cancer that pushes people to look and act like trash.
See for yourself that designers are bucking leftism and every little no-name designer will echo these fashions this fall. Must make you liberal/leftists/progressives (whatever) want to commit suicide, (GOD willing).
Prada here echos the early 1960′s:
This is a 60′s model:
Ralph Lauren is all about the 1920′s:
Fashion Plate from the 1920′s:
Louis Vuitton is promoting 1911-1922 Fashion: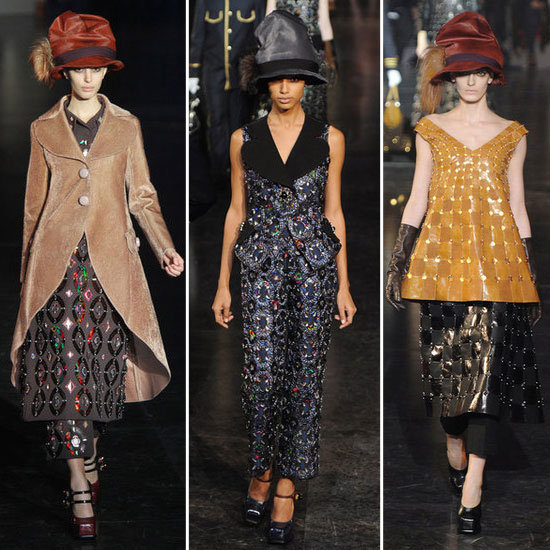 Fashion Plate from the turn of the century  teens (1911-1919)
Jimmy Choo fashion this fall is reminisce of the 1970′s
I rest my case and I am vindicated once again.  People HATE liberalism, they DESPISE leftism.  You are hated.  You push your debauchery all over folk and they aint 'buying it' so to speak.
THE WHOLE WORLD HATES "PROGRESSIVISM, LIBERALISM, LEFTISM" Etc.
I can put up more, but I don't want to hurt you 'liberals' feeeeewwwings..