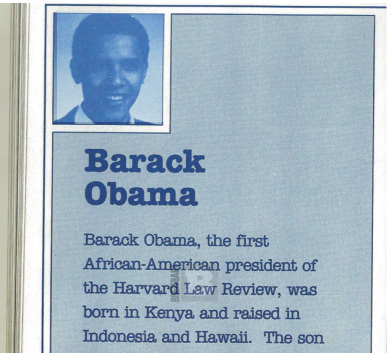 If you look at the link above, Michelle Malkin thinks us 'birthers' are crazy.  But, I don't believe that.  I believe SHE does not want to be labeled as 'crazy.' You don't really buy that Malkin believes that Obama's editor made a mistake in 1991, do you?    Is this a popularity contest, Ms Malkin? Do you not understand that the fish rots from the head down?  Why do you think this is a 'circus?'  How does a person like Malkin, (an accomplished and educated woman) not understand that if the leader is not Constitutional, then nothing he does will be Constitutional?  Making law of no effect?  
I don't get it, Ms Malkin.  The term 'birther' is a left wing handle. Why are you dumping on patriotic, Christian individuals that DO care? In my opinion.. I think you were told to NOT talk about this issue making you a coward.
Until you address this issue, Ms Malkin….  'slapping around' some asshole 'liberals' (actually Communists..) means nothing to us.  It is unpatriotic AND treasonous to not have dug deep into this issue as you have NOT, Ms Malkin.  It is obvious you don't really give a damn, do you?
NO kudos from us, here. And you can call us every name in the book. Frankly nobody here gives a shit.
 The only real circus show to us- are the liars and the cowardly.