I LOVE YOU GOVERNOR WALKER!!! PRAY THAT HE STAYS STRONG AGAINST THESE FASCISTIC PIGS!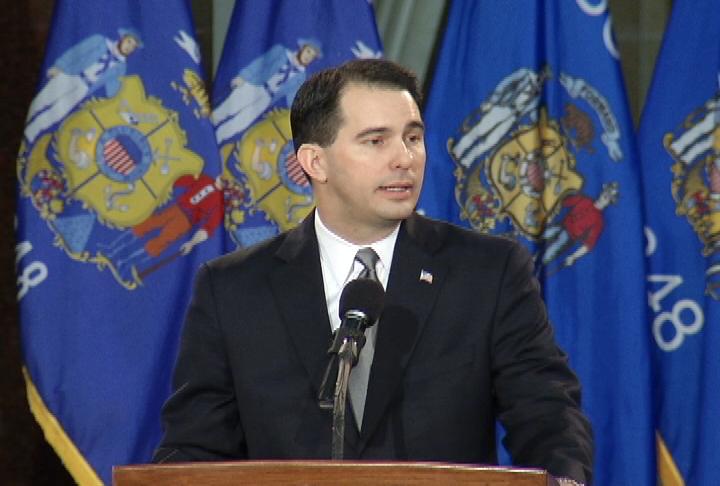 I love it, I love the way he stood up to the demo-FASCIST/Nazi unions.  We need to pray for Gov. Walker; because with these evil rats, his life could be in danger.  Just where the hell do these union/NAZIs think the $$ is coming from?  WHERE? These people are truly screwed up individuals, thinking that you can take money from the super-rich and just pass it out.  This is supposed to be AMERICA; Free enterprise.  If you all don't like it, get the hell out and move to China. 
  Did you really think that these 'entitlements' would last forever? Union brats have had it way good, 10X better than an average worker.  The unions, imo? They absolutely SUCK.  Joe Schmo can be the laziest jerk in the planet, and still get a raise. The same raise as Jack Sprat. It does not matter if Jack Sprat works 10X harder than Joe Schmo-they get the same.  It is un-American. It is Soviet-style workplace, which is why I will NOT join a union.
Thank you for standing up to the NAZIs, Gov. Walker.  And for them calling you "Hitler?"  Preposterous! Hitler would just take everything they had, then murder them all, same as Stalin.  They are BRATS, they are not the old fashioned 'union guy': Keep that in mind, Gov. Walker.