"Breathless In Eternity"
–
Moon on a starlit night.
the agony of a lovers plight.
The ladder that swung down the castle wall,
the whisper of love,
the hearing of a call.
A breathless sight of the loving two,
stood firm under a starry sky,
a stallion awaits their anxious lift,
as the man leads off with a cry…
Fighting the way in a forest of darkened trees…A passionate madness swept over their souls…
As the night awaited for the day to break dawn.
the loving two gave way, to the sun, the moon and the morn.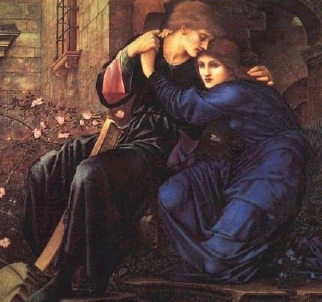 I Love You, David Ben Mosh
e
!