http://uk.reuters.com/article/usTopNews/idUKTRE53S8IM20090429
WASHINGTON (Reuters) – The Democratic-led U.S. House of Representatives Wednesday approved an expansion of federal "hate crime" laws — an effort that former Republican President George W. Bush had opposed.
On a vote of 249-175, the House passed and sent to the Senate a bill backed by the new Democratic White House to broaden such laws by classifying as "hate crimes" those attacks based on a victim's sexual orientation, gender identity or mental or physical disability.
The current law, enacted four decades ago, limits federal jurisdiction over hate crimes to assaults based on race, color, religion or national origin.
So…what THIS means is that YOU, CHRISTIANS, have ZERO rights in this nation that is a CHRISTIAN nation.   YOUR children, your people can be MOLESTED, RAPED, SODOMIZED and they will NOT care.  They WILL say that you are INTOLERANT, a 'racist' and a HATER, while maybe YOU, or your WIFE, or possibly your own CHILDREN will be known as HATERS when THEY assault YOU.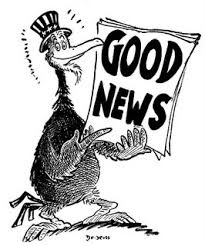 OPEN SEASON DIS FEST ON HUSSEIN Obama
YAY! 
So…here's the DIS to OBAMA:
Obama….Whatsamatta YOU…gotta no respect…whataya think ya do…why you look-a so sad…its-a not so bad…its-a nice a place…
Nereverine
So I am Russian. I've traveled the world, seen all there is to see, etc. blah blah blah. Never before have I seen such open treason and hatred of the homeland as I see in America from the Left side…